Disruptive innovation. Cutting edge technology. Data intelligence. Applied to the real-world  e-commerce business.
ABOUT US
Signature Technology is an innovation-based, technology-backed company. We research, launch and grow cutting edge business projects in the Middle East and worldwide.
We cover the entire business process in-house – research, software development, marketing, management, logistics, customer service and data analysis.
The backbone of our projects is a set of state-of-the-art technology platforms combined with advanced project management, and driven by a highly-skilled and motivated team of professionals.
We prepare and launch each of our projects with care, grow it with passion and manage with proficiency.
STOREUS.COM
Storeus is a new multi-seller marketplace, located in Dubai, UAE. We work on 0% inventory model and hundreds of sellers already joined Storeus offering products in many different categories – Home & Decor, Mobile & Tablet, Health & Beauty, Kids & Toys, Sports, Automotive and a lot more.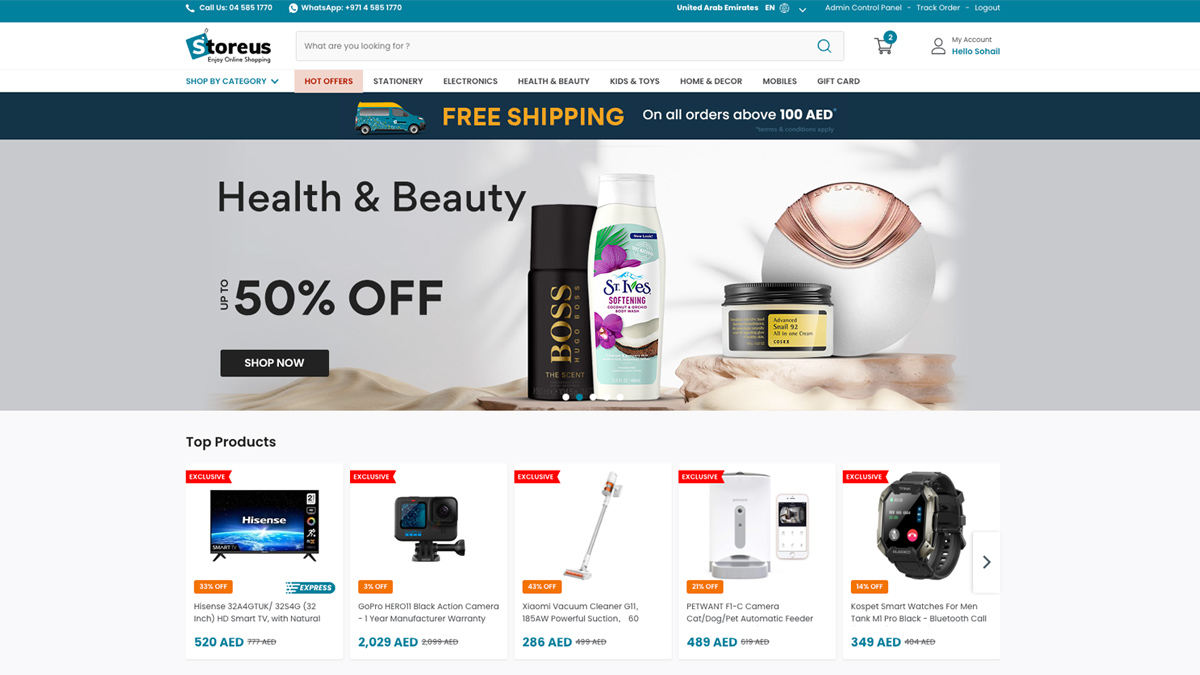 StoreUs Categories
We cover hundreds of product categories and tens of thousands of products. Explore our main categories and their sub-categories here:
Storeus is here for you!
Feel the emotion and magic of shopping and choose between tens of thousands of top products and brands. Find the best prices and shop with ease and fun.
StoreUs Figures
We launched the operation in July 2020 and less than a year later, we reached 35,300,000 people. We have invested more than 10,000,000 AED in online advertising, helping our sellers to be more successful.
Signature Technology's team is young, motivated, international and highly skilled. We love our job, we love our clients. We aim "impossible" achievements and achieve unthinkable results. We are an effective and quickly expanding team. We work together and have fun together.
Management
Experienced managers with vision and expertise.
Marketing
Cutting edge marketing and growth hacking.
Sales & Accounts
Professional and dynamic vendor and account managers.
Design
Fine art designers and masters of UX design.
Content
Content management and creation professionals.
Logistics
Enhanced logistics management and our own fleet.
Customer Support
Friendly and always ready to help.
Software Development
Experienced programmers who are turning the dreams into reality.
Send us a message or call us. See our contact details below.
Our Address
Mazaya Business Avenue BB2
Jumeirah Lake Towers
Dubai, UAE
Our Phone Number
+971 4 874 76 26
Our Email